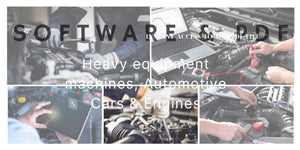 MANUALS FROM HEAVY EQUIPMENT'S BRAND
SERVICE REPAIR MANUALS
Contains repair, maintenance, safety, and service information
Includes diagnostic, test, adjustment, and theory of operation information. Factory service manuals (FSM) are the manuals provided by manufacturers which cover the servicing, maintenance, and repair of the products. so that the mechanics able to fix their own products.
OPERATION & MAINTENANCE MANUALS
Contains operating, maintenance, safety, and service information.
An operation and maintenance manual is a comprehensive document that provides all the details necessary about a physical plant as well as individual pieces of equipment to help the maintenance staff keep everything running smoothly.
PARTS CATALOG MANUALS
Contains detailed parts with exploded view illustrations available for your machine. A parts book or parts catalogue or Illustrated part catalogue is a PDF published by manufacturers which contains the illustrations, part numbers and other relevant data for their products or parts thereof.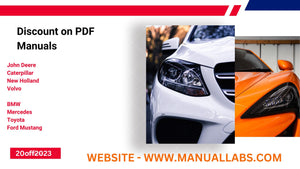 Grab the deal - 20%Discount
Use Code - 20off2023 and get your instant off on our all PDF manuals and software.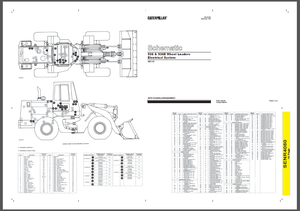 WHY US
Manual labs provide you a lifetime guarantee which you will not get anywhere else!! You can never mess up or lose the manuals as we offer a lifetime guarantee. If you ever lose your manual just contact us and we will send you the manual within 24 hours for free of cost.
We provide you with workshop, shop, repair, operator's & parts catalog manuals which are official manuals. These manuals contain images, detailed instructions, and multiple diagrams on how to repair and fix your equipment. With this information, assembly and disassembly of multiple parts of the vehicle will be seamless. The manuals will be an easy guide to follow to make necessary repairs. At manual labs we provide original PDF quality manuals for you to successfully do any servicing or repair. Check now our collections.
BEST SERVICE STARTS HERE
I will let my dad know about this, he could really make use of PDF manual! PDF manual is worth much more than a book

James
We've used PDF manual for the last five years. Nice work on your PDF manual. I couldn't have asked for more than this. Buy this now.

Charles
I love your system. I love your system. PDF manual is exactly what our business has been lacking. It fits our needs perfectly.

Patricia
I have gotten at least 50 times the value from PDF manual.

Linda